Core Assembler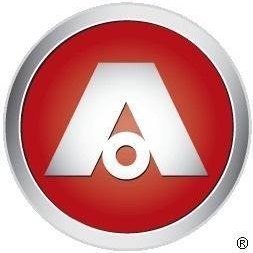 AMERICAN Castings
Pryor, OK, USA
Posted on Friday, April 22, 2022
Production

Pryor, OK, USA

0.00-20.00 per hour Starting Pay is based on previous experience & training.

Hourly

Full Time
Comprehensive Benefits Package, Including 401(k) plus monthly bonus program
---
At AMERICAN Castings we specialize in gray and ductile iron castings. We are a member of the AMERICAN family of iron and steel manufacturers that together has a collective total of more than 500 years of manufacturing experience. The family originated with and was founded as AMERICAN Cast Iron Pipe Company in Birmingham, Alabama in 1905.
We have a wide range of customers and serve diverse markets such as agriculture, construction, energy, mining, and waterworks with in-depth expertise in each field. Our proficiency in engineering and metallurgy, rigorous maintenance and reliability practices and being vigilant about continuous improvement and productivity initiatives helps keep our customers with us year after year and enables us to deliver a quality product at a competitive price.
*SAFETY SENSITIVE POSITION*
Operate mixer to fill core boxes. Pack sand with hands or use power tools. Move core boxes by hand or with a hoist. Fin, patch, repair and inspect cores. After patching spray cores to harden sand. Paint cores as needed with a spray gun or by dipping in paint. Operate hydraulic rebar cutter/bender and bench grinder as needed. Work from specifications and instructions. Operate core oven to bake cores. May load trays and racks, place in oven, and remove from oven. Perform core wash procedures. Check levels on binder. Run Laempe and Core Machines when needed. Operate a forklift as needed. Observes and complies with all safety rules and regulations. Maintain simple records and perform related duties as assigned. Performs numerous tasks and under supervision to assist machine operators and core department in general. This position may be classified as a lead person which will perform job duties as assigned. Keep work area clean and orderly. Perform other work as instructed by supervisor.
*A complete job description is available in Human Resources*
American Castings, LLC
https://americancastings.applicantpool.com
If no email address, please enter your firstname.lastname@temp.com