Core Setter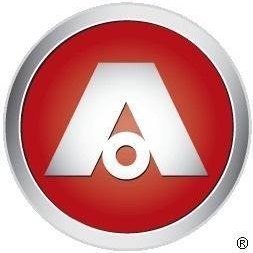 AMERICAN Castings
Pryor, OK, USA
Posted on Friday, April 22, 2022
Production

Pryor, OK, USA

0.00-20.00 per hour Starting Pay is based on previous experience & training.

Hourly

Full Time
medical, dental, life, FSA, 401k, tuition reimbursement program, monthly bonus program, paid holidays, vacation, etc.
---
At AMERICAN Castings we specialize in gray and ductile iron castings. We are a member of the AMERICAN family of iron and steel manufacturers that together has a collective total of more than 500 years of manufacturing experience. The family originated with and was founded as AMERICAN Cast Iron Pipe Company in Birmingham, Alabama in 1905.
We have a wide range of customers and serve diverse markets such as agriculture, construction, energy, mining, and waterworks with in-depth expertise in each field. Our proficiency in engineering and metallurgy, rigorous maintenance and reliability practices and being vigilant about continuous improvement and productivity initiatives helps keep our customers with us year after year and enables us to deliver a quality product at a competitive price.
*SAFETY SENSITIVE POSITION*
Performs all necessary tasks to finish and close molds made by molding machines to prepare molds for pouring. Lift cores by hand or using a hoist. Used compressed air to blow any lose sand off cores. Sand any rough edges on cores. Set cores in mold. Place cope seal, rods and gaggers and place or clean venting holes with a vent drill. Blow out molds and examine as required. Set and anchor cores and sleeves. Inspect sprue alignment. Make final assembly of core on the molding line. Perform all related duties. Use forklift to move cores, pallets and racks. Sweep and shovel when needed. Clean muller daily and sand cooler weekly. May perform herman mold machine operator duties. This position may be classified as a lead person which will perform job duties as assigned. Keep work area clean and orderly. Know safety rules that apply to the safety of others and to personal safety. Report malfunction of equipment to proper authority. Perform other work as instructed by supervision.
*A complete job description is available in Human Resources*
American Castings, LLC
https://americancastings.applicantpool.com
If no email address, please enter your firstname.lastname@temp.com