Iron Pourer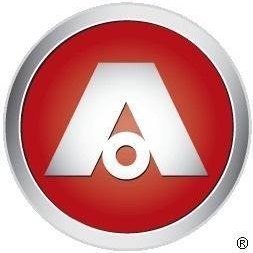 AMERICAN Castings
Pryor, OK, USA
Posted on Friday, April 22, 2022
Production

Pryor, OK, USA

0.00-23.00 per hour Starting Pay is based on previous experience & training.

Hourly

Full Time
medical, dental, life, FSA, 401k, tuition reimbursement program, monthly bonus program, paid holidays, vacation, etc.
---
At AMERICAN Castings we specialize in gray and ductile iron castings. We are a member of the AMERICAN family of iron and steel manufacturers that together has a collective total of more than 500 years of manufacturing experience. The family originated with and was founded as AMERICAN Cast Iron Pipe Company in Birmingham, Alabama in 1905.
We have a wide range of customers and serve diverse markets such as agriculture, construction, energy, mining, and waterworks with in-depth expertise in each field. Our proficiency in engineering and metallurgy, rigorous maintenance and reliability practices and being vigilant about continuous improvement and productivity initiatives helps keep our customers with us year after year and enables us to deliver a quality product at a competitive price.
*SAFETY SENSITIVE POSITION*
Perform all necessary tasks to pour molds in pouring floor and/or automatic molding lines from ladles. Operates power driven trolley and hoist to move ladles to holding furnace where molten metal is poured into the ladle. May weigh and ready alloys and add predetermined quantity of alloy at alloy addition station and take ladle to pouring line. Performs duties to pour into molds from ladles. Check melt for slag and other impurities and remove slag and impurities as necessary. Place pre-heater in ladle when not in use. Ability to maintain proper metal flow and continuity to produce quality castings is required. Visually check color of metal to judge pouring temperature and vary pouring techniques to conform with metal types and casting design to avoid strains, cold shuts, misruns, sand washes, and gas blows. Use and maintain chipping gun. Drive forklift to move pig molds and slag bins. Assist with maintaining records, reline furnace performing brick work, mix refractory materials, and repair and replacement of refractory. Assist with closing and clamping mold. Able to tap a ladle, at the right amount, and kind of metal. The ability to perform the duties of crane operator, furnace operator or ladle repair are required as needed. This position may be classified as a lead person which will perform job duties as assigned. Keep work area clean and orderly. Know safety rules that apply to the safety of others and to personal safety. Perform other work as instructed by supervisor.
*A complete job description is available in Human Resources*
American Castings, LLC
https://americancastings.applicantpool.com
If no email address, please enter your firstname.lastname@temp.com