Summer Internship - Part Time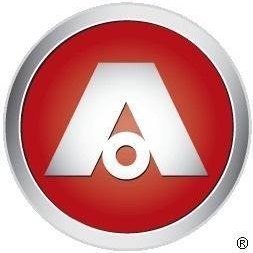 AMERICAN Castings
Pryor, OK, USA
Posted on Friday, April 22, 2022
Production

Pryor, OK, USA

Part Time
---
At AMERICAN Castings we specialize in gray and ductile iron castings. We are a member of the AMERICAN family of iron and steel manufacturers that together has a collective total of more than 500 years of manufacturing experience. The family originated with and was founded as AMERICAN Cast Iron Pipe Company in Birmingham, Alabama in 1905.
We have a wide range of customers and serve diverse markets such as agriculture, construction, energy, mining, and waterworks with in-depth expertise in each field. Our proficiency in engineering and metallurgy, rigorous maintenance and reliability practices and being vigilant about continuous improvement and productivity initiatives helps keep our customers with us year after year and enables us to deliver a quality product at a competitive price.
*Safety Sensitive Position*
Performs numerous tasks and duties with close supervision to install, repair, rebuild and generally any duties that are needed inside and outside the plant. Assignments include but are not limited to shoveling, sweeping, painting, weed eating, mowing, other general upkeep and other duties as needed. This position may work in multiple areas and departments as needed. May operate mobile equipment while performing duties. May be required to perform duties of core assembler, setter or any other position as needed in production. Works with all personnel as assigned. Observes and complies with all safety precautions. Keeps work area clean and orderly and clean up during and after project in any area. Duties, responsibilities and activities may change at any time with or without notice. This is a part-time position from May - August.
Full job description available in Human Resources.
American Castings, LLC
https://americancastings.applicantpool.com
If no email address, please enter your firstname.lastname@temp.com