IT Technician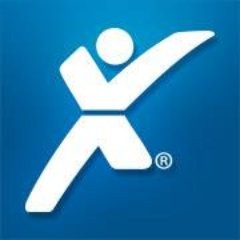 Express Employment Professionals
IT · Full-time
Muskogee, OK, USA
20 – 24 USD per hour
Posted on Thursday, November 17, 2022
Job Summary
IT Technician installs, repairs, conducts preventive maintenance, modifies and tests information technology related equipment and systems to ensure efficient and reliable operation.
Job Duties
Reasonable accommodations may be made to enable individuals with disabilities to perform the essential functions.
Installs, repairs, and conducts preventive maintenance of personal computers and related systems.
Set up workstations with computers and necessary peripheral devices (routers, printers etc.)
Install and configure appropriate software and functions according to specifications
Perform troubleshooting to diagnose and resolve problems (repair or replace parts, debugging etc.)
Sets up, coordinates and monitors the operation of electronic computer equipment for end users in a network environment.
Resolves minor network issues
Ensure security and privacy of networks and computer systems
Applies images to computers.
Acts as Help Desk representative for onsite IT issues
· Maintains departmental contracts/renewals
· Other duties as assigned.
Requirements
· High school diploma required, bachelors in IT Systems or similar preferred.
· The ability to read, understand, communicate and interpret written and verbal instructions
· Excellent time management skills with the ability to work independently with little supervision
· Must be detail oriented and quality minded, ensuring quality standards are consistently met in a timely manner
· Positive and professional attitude
· Must be able to lift up to 50lbs and have the ability to stand for periods of up to 8-12 hours
· SonicWall and Hyper V Experience preferred
· Bilingual English/Spanish is a plus
Position Type/Expected Hours of Work
This is a full-time position. Hours of work are Monday through Friday, 8:00 a.m. to 4:30 p.m. Hours are subject to change.
Other Duties
Please note this job description is not designed to cover or contain a comprehensive listing of activities, duties or responsibilities that are required of the employee for this job. Duties, responsibilities and activities may change at any time with or without notice.