Machine Operator/General Laborer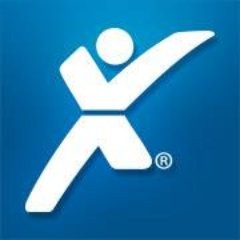 Express Employment Professionals
Product · Full-time
Muskogee, OK, USA
14 – 15 USD per hour
Posted on Thursday, November 17, 2022
Local pipe manufacturer is seeking Production Workers
The Production Worker will do various jobs across the site in each department. The majority of the time will be spent rolling pipe to the different areas to assist production and ensuring pipe is to the quality of company standards and guidelines. Other duties could include housekeeping and preventive maintenance.
Working conditions are of a manufacturing facility. Work involves delegated and operation detail. Personal protective equipment (PPE) is required and includes but not limited to safety glasses, steel toed work boots, hearing protection and gloves. Work involves lifting of material, equipment, and product up to 50 pounds.
Qualifications:

High school diploma or equivalent and/or equivalent job knowledge.
Visibility of work requires attention to detail, excellent organizational skills, and discretion with confidential information.
Knowledgeable experience with manufacturing processes.
Must be available and able to work outside the normal work week schedule when needed.

Responsibilities:

Coordinate and assist Production Leader with plant operations within company policies and procedures.
Maintain a clean and safe plant.
Responsible for helping the Production Leader reach plant production goals.
Ensure job is performed safely and efficiently following all established standard operating procedures (SOPs).
Responsible for processing a quality product under the applied specifications.
Maintaining a smooth operation of product flow through departments.
Communicating with Line Leader and Production Leader on any and all problems with their departments
Other duties and responsibilities as assigned.
Job Type: Full time
Schedule: 6am-6pm Monday-Saturday (12-hour shifts)
Company offers 401K, Paid vacation, and holidays, Medical, Dental and Vision insurance and Production bonuses once hired full time.
If you are interested, come by the Muskogee Express office today! Or for more details or call (918) 683-6800. You may apply online www.expresspros.com