Warehouser (Dupont)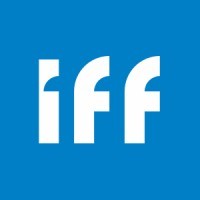 International Flavors & Fragrances
Pryor, OK, USA
Posted on Tuesday, February 14, 2023
Job Description

Here, we boldly bring together science and creativity to create what the world needs. An industry leader in food, beverage, health, biosciences and sensorial experiences, we create essential solutions – from global icons to unexpected innovations and experiences. Equal parts outspoken and analytical, our international collective of thinkers working with customers to bring scents, tastes, experiences, ingredients and solutions for products people crave. With more than 110 manufacturing facilities, 100 R&D centers, and 33,000 customers across the world, we're poised to make a difference on an unprecedented scale. Without our boundary-pushing passion and end-to-end expertise, the future wouldn't be the same.
IFF in Pryor, OK Plant has an exciting opportunity for a Warehouser to join our team.
The position is responsible for completing all necessary tasks required to perform safe storage of product and ingredient inventory and to ship and receive product inventory into and out of the Company's warehouses.
Typical duties include (but not limited to):
Communicate clearly in English both verbally and in written
Wear appropriate required safety gear
Attend shifts as assigned regularly and reliably
Work overtime as scheduled or directed
Operate computers to access/utilize company e-mail, and procedures and to inspect the equipment
Demonstrate awareness of/compliance with all pertinent safety policies and procedures
Maintain a clean and organized work environment to maintain food grade status
Operate powered industrial truck in a safe manner to move product
Operating and locking out equipment (i.e. automatic and semi-automatic stretchwrapper and inverter)
Responsibilities
Direct movement of shipments from shipping and receiving platform to storage and work areas
Loading and unloading conveyances utilizing fork trucks and by human hand
Inspecting incoming materials for completeness and quality
Picking product from storage areas and placing it in load staging utilizing Turret and Forklifts
Properly posting of inventory data into SAP and other inventory data base systems and properly recording this information onto Solae's documentation forms.
Work as part of an empowered Logistical team striving to exceed customer expectations by utilizing their efforts and the efforts of their team members and Solae resources to their fullest
Perform job duties in a manner that follow food safety and quality guidelines including but not limited to HACCP, GMPs, QA Policies, Sanitation, and Pest Control
Perform other duties as assigned
Ability to drive forklifts and lift 50 pounds above head continuous for up to eight hours per day
Participate in work related training programs including qualification assessments and adhere to Company Core Values
Report pertinent information to appropriate company personnel
Prepare products for shipment
Validate accuracy and maintain records on incoming and outgoing shipments
Prep and repair conveyances for loading and unloading
Hand stacking of product onto pallets to maximize total container cubic footage
Preparing orders per work instructions, which may mean special labeling (by hand), wrapping, repalletization and protection of the product
Determine routing and legal load limits of trucks based on state guidelines
Inspect physical condition of product, warehouse and equipment
Carry out shipping priorities determined by shipping notices, bills of loading, invoices, orders and other records
Carry out work assignments and shipping methods required to meet shipping and receiving schedules
Job Requirements
Skilled in counting and recording inventory into manual and electronic data bases
Certified in Forklift driving
Knowledge of products and General Maintenance Practice's for storage of food grade inventories
High School Diploma or GED equivalent or 3 years Warehouse experience
Please view our careers video at IFF Career Video- Great things are happening here
The History of IFF: The History of IFF

Follow us on social media: LinkedIn Facebook
At IFF, we believe that your uniqueness unleashes our potential. We value the diverse mosaic of the ethnicity, national origin, race, age, sex or veteran status. We strive for inclusive workplace