Operator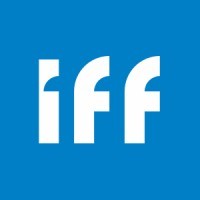 International Flavors & Fragrances
Posted on Friday, March 17, 2023
Job Description
It's an exciting time to join our newly combined organization and become part of the New IFF!
We serve a large variety of end markets and our products can be found in thousands of consumer products around the world. These include Animal Nutrition, Biorefinery, Dietary Supplements, Beverage, Home Care, Microbial Control, Perfumery, Food, Personal Care, Pharma.
IFF is seeking a highly motivated individual to join our team as Operator - Production. This role is based in Thailand and will report to Production Supervisor, Thailand.
How You Will Contribute
• Perform pre-weighing of all raw materials & complete all production activities within stipulated time.
• Assist to ensure the production schedules are achieved in the most efficient manner.
• Comply with the staff roster.
• Assist the production performance reporting is done in timely manner.
• Support & take part in programs / Projects initiate by the company from time to time.
• Support all Key Performance Indexes (KPI) are monitored and met within the specified time period.
• Adhered and comply to standard operating procedures (SOP), SHEQ, 5S, HACCP, GMP, & Food Safety Policies.

Job Requirements
What you will need to be successful

• High School Diploma.
• Having experience 1-2 years in food industrial would be an advantage.
• Team player, ability to learn fast, open minded, pro-active.
• Decision making & problem-solving skills or ability to potentially developed.
• Good communication & interpersonal skill.

IFF is an Equal Opportunity Employer.
At IFF, we believe that your uniqueness unleashes our potential. We value the diverse mosaic of the ethnicity, national origin, race, age, sex or veteran status. We strive for inclusive workplace that allows each of our colleagues to bring their authentic self to work regardless of their religion, gender identity & expression, sexual orientation, or disability. Visit IFF.com/careers/workplace-diversity-and-inclusion to learn more.

For your awareness, IFF has announced an agreement to sell its Savory Solutions Business unit to PAI Partners. The sale is presently expected to close in Q2 of 2023. Pending regulatory approvals and other closing conditions. The Savory Solutions business unit will remain a part of IFF unit close and, at such time, it will transition to PAI Partners. In applying for this position, you acknowledge your awareness that the position is a part of the Savory Solutions business unit and has been identified to transition to PAI Partners.