Area Manager I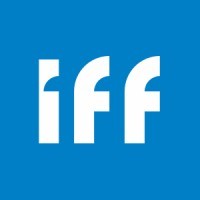 International Flavors & Fragrances
Sales & Business Development
Pryor, OK, USA
Posted on Thursday, April 27, 2023
Requisition ID : 487483
Job Description

The Auto-pack Unit Manager is a high-impact role at the site and a key leadership position. This role oversees the Packaging Department which one of the big units of the site operation and represents the majority of the employee population in Operations. As a member of the Extended Site Leadership Team, this role reports to the Plant Manager and oversees a team of Leads, relief operators, Operators, and other support staff to package our products safely and sustainably. This role is ultimately accountable for the safety, quality, reliability, and productivity of the packaging department and leads efforts to improve on these core aspects of performance.

Environmental, Health, Safety (EHS), Quality Responsibilities.
Accountable for full compliance with all regulatory and IFF requirements.
Accountable for EHS performance of the unit. Champions a "Driving to Zero" culture in the department.
Accountable to deliver quality product and continuously improve the operation by eliminating quality defects.
Unit Manager takes a strong lead in both words and action to support EHS and Quality performance including shop-floor visibility, proficiency in technical understanding, leading by example, recognition, and holding the team and individuals accountable.
Partners with EH&S Department to drive performance within the department and across the site. Helps identify and ensure progress against top ergonomic and machine risk assessment opportunities.
People Leadership:
The ability to inspire others is key to the success of this role. Knowledge of the shop-floor processes and how people interact with equipment and one another are keys to the success of the department and the broader site. Must build a strong rapport across a diverse workgroup to enable strong ownership and performance.
Develops and sponsors current and future leaders within the department and across the site. Coaches leads & relief operators to help them better serve the shop floor.
Ensures pay for performance culture is applied. Builds a robust, feedback-rich environment and exhibits and ensures excellence in performance management.
Champion of Diversity & Inclusion.
Works closely with the Plant Manager to set annual targets for safety, quality, production, productivity (OEE), project execution and cost performance.
Translates and communicates the business strategy and objectives to the department personnel. Provides leadership, coaching and expectations for the personnel participating in the goal and budget setting processes. Challenges teams and individuals to set, monitor and achieve goals aligned to the business and site strategies and goals.
Utilizes an "owner's mindset" in all financial decisions and the principles of Operational Excellence to drive continuous improvement and create value to accelerate profitability and low-cost service from the site.
Assists with customer visits as needed and relentlessly drives out defects impacting customers. Fosters customer-centricity across the department.
Drives implementation of productivity and technology implementation plans.
Participates in annual and long-term capital planning.
Monitors business cost at local level, collaborating to identify and deliver low-cost services in line with business demand (ex: overtime, contractor spend).
Possesses a strong sense of ownership and accountability for the success of the department and site.
Helps facilitate "family" atmosphere across a diverse employee workforce. Facilitates and assists with employee and/or community events.
Job Requirements
Bachelor's degree or higher or at least 10+ years related experience in industrial setting. Engineer field preferred.
5+ years of industrial experience required with 2-3+ in a leadership role preferred.
Proven Leadership; People, Quality, Maintenance & Reliability, EH&S, and/or Technology.
Ability to set priorities and provide direction to influence department and broader site.
Demonstrated ability to create a respectful work environment where everyone can contribute to their full potential.
We are a global leader in taste, scent and nutrition, offering our customers a broader range of natural solutions and accelerating our growth strategy. At IFF, we believe that your uniqueness unleashes our potential. We value the diverse mosaic of the ethnicity, national origin, race, age, sex or veteran status. We strive for an inclusive workplace that allows each of our colleagues to bring their authentic self to work regardless of their religion, gender identity & expression, sexual orientation, or disability.
Visit IFF.com/careers/workplace-diversity-and-inclusion to learn more.