Technologist I, Quality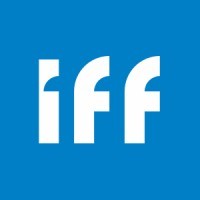 International Flavors & Fragrances
Quality Assurance
Pryor, OK, USA
Posted on Saturday, April 29, 2023
Job Description
International Flavors & Fragrances (IFF) has an opening for a Laboratory Technologist position at the Pryor, OK Proteins Solutions plant. As a Laboratory Technologist, you will perform tasks to support the daily workflow and testing for all labs at the Pryor facility.
Responsibilities:
Be certified in and provide relief support as requested to analytical, sensory and microbiology laboratories
Be trained as a sensory panelist and participate in daily odor/sensory panels
Order and maintain lab supplies for all laboratories
Provide daily communication for trigger and re-check/branch-out testing to all laboratories
Schedule and maintain required calibrations/PM's for lab instruments and equipment
Manage completion of required co-labs
Assist with special projects
Use the computerized inventory management system and Microsoft Excel for the input and retrieval of data for products and materials tested
Manage collection and entry of external lab testing results
Maintain laboratory housekeeping and completion of master sanitation schedule
Utilize appropriate Safety and Food Safety Practices while performing job function
Other functions related to Quality Control and the advancement of IFF within the Quality organization
Job Requirements
An Associate degree or higher in a science related field OR 5+ years working as a lab analyst or lab tech
Experience with LIMS or equivalent system
Experience with SAP
Experience working in GMP regulated facility
Experience with Microsoft Office (Outlook, Word, Excel, PowerPoint)
Willing and able to wear required PPE (personal protective equipment) such as steel toes, hardhat, hearing protection and protective eyewear
Willing and able to lift/move 50 lbs, climb stairs and ladders, stand, walk, stoop, bend, kneel, utilize visual acuity, reach overhead.
At IFF, we believe that your uniqueness unleashes our potential. We value the diverse mosaic of the ethnicity, national origin, race, age, sex or veteran status. We strive for inclusive workplace that allows each of our colleagues to bring their authentic self to work regardless of their religion, gender identity & expression, sexual orientation, or disability. Visit IFF.com/careers/workplace-diversity-and-inclusion to learn more…