General Operator 3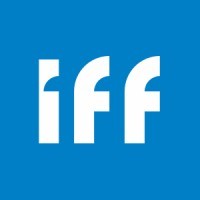 International Flavors & Fragrances
Pryor, OK, USA
Posted on Friday, May 26, 2023
Job Description
Here, we boldly bring together science and creativity to create what the world needs. An industry leader in food, beverage, health, biosciences, and sensorial experiences, we create essential solutions – from global icons to unexpected innovations and experiences. Equal parts outspoken and analytical, our international collective of thinkers working with customers to bring scents, tastes, experiences, ingredients, and solutions for products people crave. With more than 110 manufacturing facilities, 100 R&D centers, and 33,000 customers across the world, we're poised to make a difference on an unprecedented scale. Without our boundary-pushing passion and end-to-end expertise, the future wouldn't be the same.
We are seeking Process Operators to join our Pryor, OK team! If you are a dependable and hard-working individual who has a great attendance record, then this is the role for you!
In this role, the Process Operator will be responsible for performing a sequence of operations required to operate and support the manufacturing processes. The incumbent will use various tools, equipment and knowledge to accomplish their assigned tasks. They will also perform all work for which they are trained or have the ability to accomplish in a safe manner.
PRIMARY RESPONSIBILITIES INCLUDE, BUT ARE NOT LIMITED TO:
• Continuous Improvement Activities
• Adhere to all Safety policies and wear proper personal protective equipment
• Perform all daily production operations which includes quality assurance, cleaning in and around packaging equipment; taking bags on and off conveyors; loading pallets into trailers; assisting with the sacking operation by assembling cardboard boxes
• Operate the production unit and related equipment in a safe manner
• Operate powered industrial lift truck
• Clean process equipment and work area
• Actively participates in and accepts all Safety, Health and Environmental responsibilities.
• Work with peers in a team-oriented and respectful work environment
• Continuously learn and enhance job skills as well as teaching others to enhance their skills
• Demonstrate responsibility for product quality and production level
• Analyze routine and unusual operating problems, exercise judgement, and take appropriate action
• Use electronic computer data bases, including SAP and Microsoft Office
Job Requirements
The following are REQUIRED:
• High School Diploma/GED

One of the following is required:
o A 2-year degree, certificate, or higher in a science, technical, or related role,
o 3+ years of experience in a manufacturing, industrial, military, or related role
o Current resident contractor at Pryor Site
• Able to follow written and verbal instructions
• Strong written and verbal communications
• Able to work independently and in accordance with the company safety & sanitation standards
• Able to maintain a good time and attendance record
• Basic computer skills
• Able to lift up to 50 lbs.
• Able to complete work that involves repetitive motion and/or repetitive lifting
• Able to stand and/or sit for extended periods
• Able to climb stairs and vertical ladders on a frequent basis
• Able to wear a respirator and other personal protective equipment (PPE)
• Able to work a rotating 12-hour shift, including weekends and holidays

The following are PREFERRED:
• Mechanical aptitude
• Fork truck/lift experience