Cash Application Poster I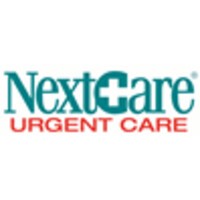 NextCare Urgent Care
Posted on Tuesday, August 29, 2023
Job Summary:
The Cash Application Poster I is responsible for accurately processing and reconciling incoming customer payments to ensure timely and accurate posting to customer accounts. They will work closely with the Finance team to monitor and resolve any discrepancies or issues related to cash applications.

Qualifications:
- High school diploma or equivalent required, associate's degree in Accounting or related field preferred
- 1+ years of experience in cash application or related finance role
- Strong attention to detail and accuracy in data entry
- Proficient in Microsoft Office, especially Excel
- Experience with financial software or ERP systems preferred
- Excellent organizational and time management skills
- Strong problem-solving and analytical skills

Responsibilities:
- Process incoming customer payments by accurately entering data into the system
- Reconcile payments with invoices and update customer accounts
- Investigate and resolve payment discrepancies or issues with appropriate departments
- Collaborate with the Finance team to ensure accurate and timely posting of cash applications
- Prepare reports and documentation related to cash applications as needed
- Assist with month-end and year-end closing activities
- Maintain confidentiality and security of financial information
- Stay updated on industry trends and best practices related to cash application processes
- Provide exceptional customer service to internal and external stakeholders
- Collaborate with cross-functional teams to improve cash application processes and efficiencies

Preferred Skills:
- Strong interpersonal and communication skills
- Ability to work independently and within a team
- Detail-oriented and well-organized
- Ability to prioritize and manage multiple tasks in a fast-paced environment
- Proactive and solution-oriented mindset
- Knowledge of accounting principles and practices

We are an equal opportunity employer and value diversity at our company. We do not discriminate on the basis of race, religion, color, national origin, gender, sexual orientation, age, marital status, veteran status, or disability status.