Accounts Receivable Representative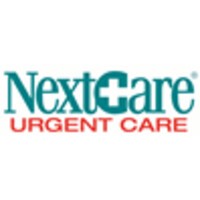 NextCare Urgent Care
Accounting & Finance
Posted on Thursday, November 9, 2023
NextCare IntroductionÂ
NextCare strives to be the leader in high access healthcare, offering urgent care, occupational health, virtual health and primary care services to our patients. With offering services in twelve states (Arizona, Colorado, Kansas, Michigan, Missouri, New Mexico, Nebraska, North Carolina, Oklahoma, Texas, Virginia and Wyoming) and over 170 urgent care clinic locations, we offer exceptional, affordable care to patients across the country.Â
At NextCare, we constantly strive to provide you with the highest degree of caring, growth, integrity, results and teamwork. These essential core values form the foundation of our relationships with patients, customers, investors, partners and one another. Extraordinarily high-performance standards serve as critical guides for making important clinical and business decisions. The expression of these standards is evident in our behavior, our attitude, and our approach to our daily work. The product of our strict adherence to core values is the ability to harness tremendous organizational energy to achieve our goal of upholding the highest standard for quality and service within the high access healthcare. This unique combination of values, performance standards and commitment serves as the key to our success.
Â
What we are looking for
NextCare Urgent Care is looking for an Accounts Receivable Representative.Â
Â
Location
Join our Accounts Receivable team in Mesa, AZ. This is a remote position currently available to Maricopa and Pinal County residents.Â
Â
Responsibilities
The Accounts Receivable Representative is responsible for collection activities and works as a member of the revenue cycle team to ensure accurate and timely reimbursement for services provided.
Â
How you will make an impact
The Accounts Receivable Representative supports the Organization with the following:
Daily follow up on all outstanding insurance and patient claims

Research and validate posted payments and adjustments to ensure claims processed as expected according to contractual agreements

Review and process correspondence received to resolve open A/R balances

Work with supervisors to streamline billing procedures based on denial types

Review denials and underpayments for appeal and/or resolution

Handle incoming calls from patients and insurance companies regarding claims and patient balances

Provide best billing practices and payor trends to other revenue cycle areas to improve revenue cycle operations

Participate in revenue cycle projects as needed
Â
Essential Education, Experience and Skills:
Minimum Education:Â High School diploma or equivalent.Â
Experience:
Two years in billing electronic and paper physician claims

Experience with Managed Care Contracts, Medicare and Medicaid
Â
Valued But Not Required Education, Experience and Skills:
Experience:Â Medical collections; Nextgen EHR & EPM
Â
Benefits:
NextCare offers full time employees medical, health savings account, NextCare employee visit program, dental, vision, basic life, voluntary employee/spouse/child life, long term disability, short term disability, employee assistance program, critical illness, accident, legal, identity theft and paid time off benefits. Employees of all statuses are offered 401(k) Plan benefits. Employees in select positions are offered shift differential benefits.  Benefits are offered per policy and plan rules.
Â
Equal Opportunity Statement
NextCare Urgent Care is an Equal Opportunity Employer.