Concrete Finisher - Construction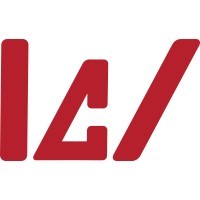 Williams Construction
Employment Types:
Full-time
Compensation:
22 – 30 USD per hour
Position Summary
Williams Construction Company, an established and growing company celebrating its 69th year in business, is seeking concrete finishers to join our Company. Our Company performs critical and complex construction and maintenance projects in Northeast Oklahoma facilities. Our Core Values are Integrity and Trustworthy, Continual Improvement, Intelligent Risk Takers, and Compassionate, if this does not sound like you, please do not apply.
Concrete Finisher will place and finish concrete for heavy foundations, slabs, flat work, duct banks, and other concrete structures. Most jobs in Pryor/Tulsa Metro. Very little travel is required.
Benefits
· Base rate $22-30/hr (based on qualifications and experience)
· 100% health insurance for entire family paid by the employer
· Pension/Retirement paid by the employer
· Prescription safety glasses reimbursement program
· Opportunity for career advancement to supervision
Primary Responsibilities
· Identify equipment & tools needed for projects
· Identify safety risks and the precautions required to eliminate those risks
· Checking concrete forms before pours
· Placing & finishing concrete using motorized trowel machines as well as hand finish tools
· Pouring concrete walls, foundations, piers, columns & misc. structures
· Coordinate and communicate with concrete truck driver, pump driver, etc. during pours
· Spread, smooth, and finish concrete using broom, trowel, float, or screed
· Use concrete vibrator to properly consolidate concrete in forms
· Apply cure/treatment
· Rub and patch concrete walls and foundations after forms are removed.
· Wreck forms
· Between concrete pours, secondary responsibilities include operating skid steer, backfilling, point and patch, installing safety barricades, etc.
REQUIREMENTS
· Minimum of 3 years of experience in concrete required preferred 5+ for finishers.
· General understanding of concrete materials, tools, and processes
· Must be able to pass background and drug test
· Reliable transportation
· Must be able to work a full work schedule and occasional overtime
· Work safely and follow all safety guidelines
· Follow all company and site guidelines
PHYSICAL REQUIREMENTS
· Ability to stand, walk, squat, lift, etc.
· General communication skills
· Will use arms and hands to signal, grab, hold, turn, push, and pull objects, materials, controls, and tools
· May be required to lift, carry, and move up to 50lbs
· May be required to work at heights occasionally
· Wear employer-provided PPE including hard hat, safety glasses, ear plugs, masks, safety vests, gloves, and leather work boots (employee provided)
Benefits
· Base rate $22-30/per hr. (based on qualifications and experience)
· 100% health insurance for entire family paid by the employer
· Pension paid by the employer
· Prescription safety glasses reimbursement program
· Opportunity for career advancement to supervision
Job Type: Full-time
Pay: $22.00 - $30.00 per hour
Benefits:
Health insurance
Professional development assistance
Retirement plan
Schedule:
8 hour shift
Monday to Friday
Experience:
Concrete Finishing: 3 years (Preferred)
Work Location: One location